Services
Indienz has broad experience in many of the different aspects of biotechnological production and can therefore offer services either as whole project development, or assist in special steps in a process being developed. Indienz is also operating by consultancy activities.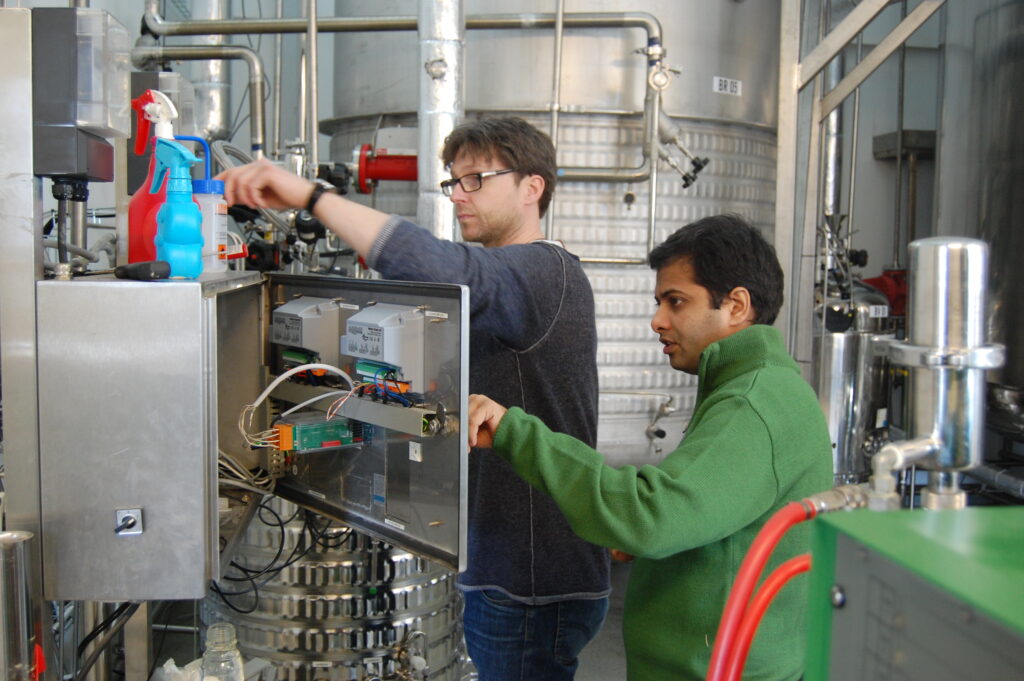 Competencies -Biorefinery:
Production of cell mass
Production of primary metabolites
Cloning and Expression
Isolation and Purification
Immobilization of proteins to different solid supports
Entrapment of cells
Development of bioassays based on enzymes, oligo nucleotides as well as on antibodies
Besides the traditional production of biochemicals and their applications, Indienz also has one branch within environmental biotechnology. A pilot plant research unit for environmental biotechnology holds a range of reactors in sizes from laboratory scale up 85 m3.
Within environmental biotechnology, the following types of processes can be offered:
Production of biogas from biomass on small scale/research level
Estimation of biogas potential
Biological treatment of wastewater
Removal of heavy metal ions and organic pollutants from waste streams
By combining the biotechnological process technology with environmental biotechnology it is possible to develop fully integrated biorefinery projects where the products are harvested and the waste is converted into e.g. biogas or other energy carriers